Top 3 Tourist Spots in Toronto
Toronto is a vast city full of countless cultures and people, filled to the brim with personality and culture: it can be hard to break down which things to do and when.  Instead of surfing through five different thirty-item lists that could have you driving hours every day: here are the top three stops every tourist visits and why it's okay to love them!
Casa Loma
Although the Casa Loma looks like it was plucked right out of a fairytale, this gorgeous castle was built in the early 1900s.  Constructed in the classical gothic manor, a keen eye for detail, and countless hours of paid labor, created this incredible building.
Although it was lived in for a while, it's now a museum and a filming location for many movies and television shows.  It stands out against the rest of Toronto and holds the gaze of anyone who passes by.
Some have said they believe this is because it's haunted, but as of 2020, there were no reported deaths on the premises—just a little superstition.
Royal Ontario Museum
This museum is art from the inside out.  The building's exterior is jagged and asymmetrical, while the interior is home to everything from art and world culture to natural history.  The main goal of this museum is to help promote education and joy for arts and sciences to younger generations.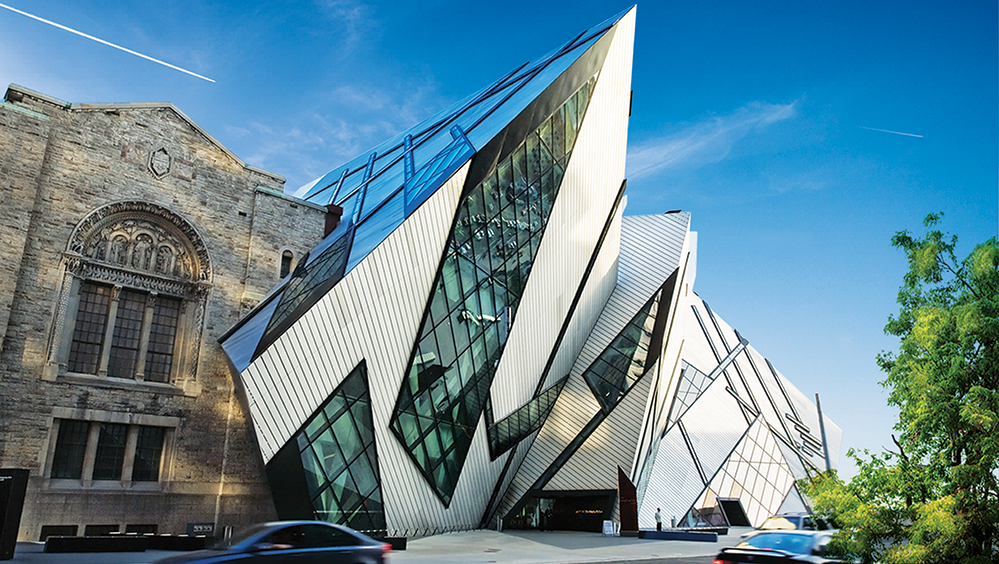 The current displays constantly change and get placed back into rotation so that new ones can be pulled forward.  There are over 6,000,000 items and 40 galleries that can be rearranged and picked from, making sense that they would change them out as often as they do.
Maintaining a good relationship with the Toronto colleges has allowed this museum to keep up funding, allow discounted passes for students, and open more exhibits.
CN Tower
The Toronto skyline wouldn't be the same without the CN Tower.  This tower, which bears a striking resemblance to the Seattle Space Needle, was initially named for the Canadian National, a railway company that originally built the building.  Standing at nearly 2,000 feet high, it's no wonder why many people claim to get motion sick or dizzy from it.
It's the symbolism of it that matters.  When people buy a shirt with the Toronto skyline on it, they see the CN Tower.  It's not uncommon for real estate in Toronto to have a skyline sticker on their letterbox or hanging up somewhere inside.  This simple vector can bring on a sense of pride and instant recognition that allows locals to feel like they're home.
What can be better than that?
Although the general attitude with tourism used to be that anything a tourist liked was tacky: that line of thinking is entirely out.  It's time to happily enjoy things, even if it's a strange old castle, a funky art building, or a tall tower that defines what people picture when they think of Toronto.  Being a tourist is fun if you let yourself cut loose.